"White Wedding" by Billy Idol - 6" x 12" Oil on Panel
I'm posting the three paintings that you've seen before.
I entered them into a contest to win 8 nights in a 4-star spa resort hotel in Wexford, Ireland. The paintings had to be named with song titles. If I won, I'd go to Ireland and paint in the
2012 Art in the Open Plein Air Competition.
"English Rose" by The Jam - aka 'Hampton Court Rose Garden'
8" x 6" - Oil on 8-ply museum board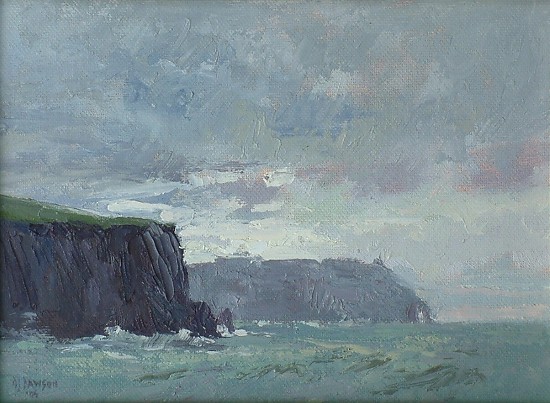 "Cliffs of Moher" 6" x 8", Oil on Canvas
On St. Patrick's Day, I received the news that I HAD won!
I celebrated by going out to paint, followed by two pints of Guinness.
I hadn't had a Guinness in quite a while.
It has lots of calories and it's very hard to get a good Guinness.
But I took the risk, and it seemed proper to do it.